Lijana Sultana has been awarded the Atlas Youth Athlete of the Month Award for the month of September 2022.
The Maltese squash player achieved a superb result in Australia after claiming the Australian National Championships Under 17 Girls title. The Australian Junior Championships event is the top junior national competition in Australia. Almost 200 junior athletes travelled from across all states and territories all over Australia to compete in their respective age groups.
To get to these championships held in Perth, Western Australia, Lijana took a 6-hour flight from Brisbane (where she is based), right on the other side of Australia.
This is the second major junior title for Sultana since she moved to Australia last January where she is continuing with her squash development program at the Bradley Hindle Art of Squash Academy. In April she won the Australian Junior Open, another platinum event in Squash Australia's calendar.
As Lijana is currently out of the country, the official presentation of the Atlas Youth of the Month trophy and the sports apparel voucher that goes along with this award will be held later. MSJA General Secretary Lorraine Cunningham together with Atlas Insurance Business Development & Marketing Manager David Cassar took the opportunity to congratulate Lijana during a virtual call.
This award is a joint initiative of the Malta Sports Journalists Association and Atlas Insurance. The adjudicating panel of this award takes note of all the youths' achievements during the month under review and invites local sports associations and federations to send their nominations for consideration if they feel that any of their under-21 athletes have distinguished themselves during that month.
Nominations for this award may be sent via email to info@maltasportsjournalists.com. The rules and regulations of the award can be viewed on the website
www.maltasportsjournalists.com.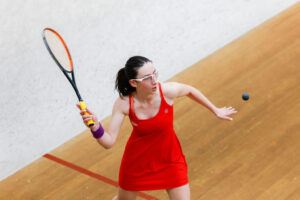 Photo 1 caption: Lijana Sultana in action (photo credit Squash Australia).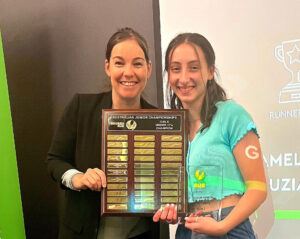 Photo 2 caption: Lijana Sultana during the presentation ceremony (photo credit Squash Australia).