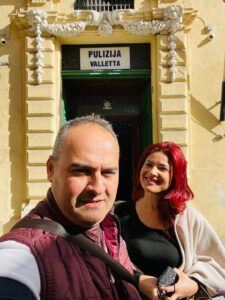 The Malta Sports Journalists Association joined local sports journalist Joanna Camilleri as the latter filed a police report after various sexist and hate speech comments that were posted on the social media after one particular programme on the PBS channels about the World Cup 2022.
The Malta Sports Journalists Association got things done as president Sandro Micallef together with the Executive Committee issued a joint report as a sign of solidarity with Camilleri.
"It is a shame that there are still people who try to ridicule other individuals and think that they are untouchables whilst writing on the social media. One hopes that this case serves as a lesson to all keyboard heroes," said Micallef.
The MSJA reiterated that at this stage is not going to comment about this case and is leaving the judicial process as it has complete trust in the police and the Maltese courts so that justice could be done with these individuals.