Lijana Sultana has been awarded the Atlas Youth Athlete of the Month Award for the month of October.
The 14-year-old became the new women's champion in the Malta National Squash Championships held at the Marsa Sports Club. In the final, she won against Kimberley Galea 11-6, 10-12, 11-8, 11-8. This success in the women's competition completed a double win for Sultana, after she managed to defend the Under-19 Junior title against Julian Scerri (11-7, 12-10, 11-4).
The trophy for the October 2021 Atlas Youth Athlete of the Month together with the sports apparel voucher were presented to Lijana Sultana by Matthew von Brockdorff, Managing Director and Chief Executive Officer, and Robert Micallef, Chief Commercial Officer, of Atlas Insurance. The Malta Sports Journalists Association was represented by Administrator Stephen Azzopardi for this presentation.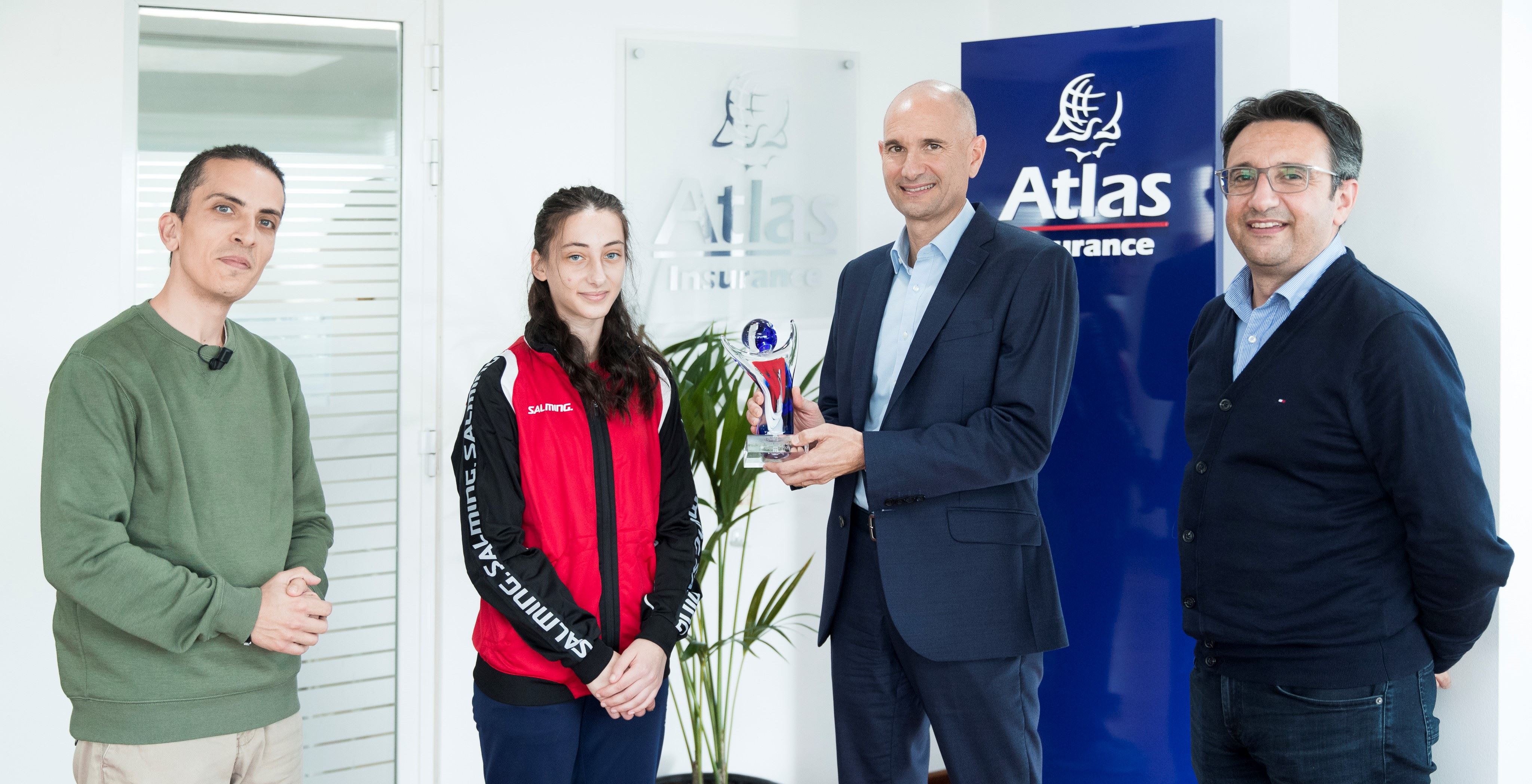 So far, the 2021 winners are: Kayden Lagana (Tenpin Bowling) – January, Francesca Curmi (Tennis) – February, Mya Azzopardi (Swimming) – March, Jeremy Zammit (Long Jump) – April, Malta U-15 Water Polo National Team – May, Sasha Gatt (Swimming) – June, Jeremy Zammit (Long Jump) – July, U17 Women's Water Polo National Team – August and Zea Montfort (Artistic Swimming) – September.
This award is a joint initiative of the Malta Sports Journalists Association and Atlas Insurance. The adjudicating panel of this award takes note of all the youths' achievements of the month under review and at the same time it invites local sport associations and federations to send in their nominations for consideration if they feel that any of their under-21 athletes have distinguished themselves during that month.
Nominations for this award may be sent via email to info@maltasportsjournalists.com.
The rules and regulations of the award can be viewed on the website www.maltasportsjournalists.com.