The Malta Journalism Awards Commission within the Institute for Maltese Journalists (IĠM), is currently in the final stages of the work related to the 30th Edition of the awards night that are aimed at celebrating the best journalist work on the island. This edition will be awarding the work published during 2019, registering a record of 171 submissions.
Despite the challenges in place due to current COVID-19 pandemic,the Commission will still be organising the final ceremony, whereby all applicants have been invited amongst the limited number of guests invited, in line with the health authorities instructions and regulations.
This year's edition will be held on Saturday 14th November 2020, at the Corinthia Saint George's Bay, St Julian's. For the first time, the final ceremony will be broadcast live on TVM2 from 20:00hrs onwards. In collaboration with various media houses, the event shall also be transmitted live on the companies' respective facebook pages. The aim is for #MJA30 to be a celebration of journalism in Malta.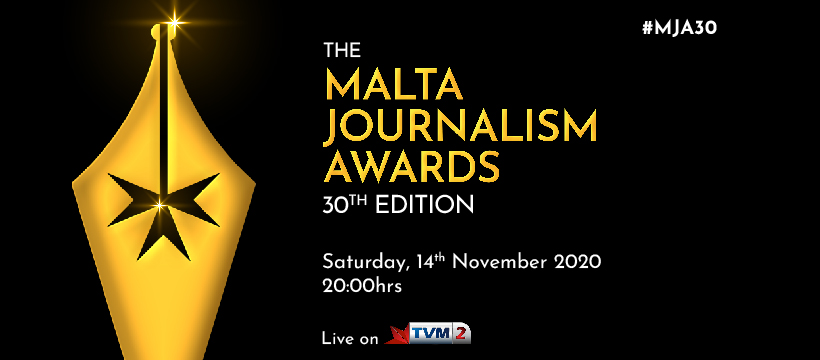 #MJA30 is being supported by various sponsors, with Bank of Valletta and Tech.mt being the main sponsors for this year's edition.
The awards are also being organised in collaboration with Malta Gaming Authority, Malta Information Technology Agency, Broadcasting Authority, the Good Causes Fund, Farsons Foundation, Malta Public Transport, Izibet, The Convenience Shop, Parliamentary Secretariat for Youth, Sport and Volunatry Organisations, Brittania Travel u Heritage Malta.