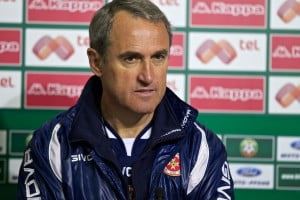 The Malta Sports Journalists Association has sent an official letter to the General Secretary of the Malta Football Association where a protest was lodged following the unfortunate incident on Monday 12th October were Maltese and Croat journalists were not allowed in for the Malta National Coach Press conference after having arrived on location few minutes late.
The letter urges the Malta Football Association to investigate the matter so that such situations are handled better by its officials and by UEFA personnel on duty.
At least two Maltese Sports journalists, two camera persons and seven Croat media representatives were denied access from security officials who were quoted to say "Those are the orders"!.
The MSJA insists that such a decision even if taken by UEFA Venue Manager and / or VOBM on duty is simply awful.
The letter signed by Malta Sports Journalists Association President and General Secretary Charles Camenzuli and Sandro Micallef urged the MFA to promise that such a situation does not repeat itself. The MSJA has informed the MFA that if the matter is not investigated seriously it will issue instructions to all its members for limited coverage to all MFA media related events.
The issue was also raised by the Croatian Sports Journalists Association and also by AIPS Europe who sent seperate letters to the Malta Football Association.