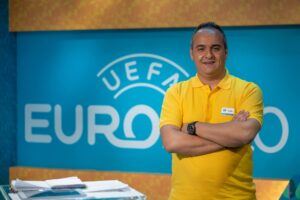 Our president,
Mr
Sandro
Micallef
delivered an interesting presentation to
Junior College
students in Msida, Malta, during one of the sessions of the Basic Course in Journalism Enrichment Programme (EP).
In his presentation,
Mr
Micallef highlighted the prospects of having a dual career, where one can pursue one's studies in any area
,
and have sports journalism as a part-time career.
Mr
Micallef also gave an interesting overview of the role of a journalist and, from his own experience, gave practical examples of the tasks involved in the field.
Mr
Micallef also invited the students to spend a day at the national broadcasting station for job shadowing experience.
The Journalism EP, which spans over one academic year, is one of the many programs that the Junior College offers to students as part of its holistic education. Further information on this EP may be found at the
Basic Course in Journalism EP webpage
.