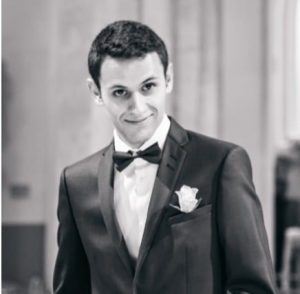 Loic Tournier who's a French intern with the Malta Sports Journalists Association, participated in an online press conference organized by Rugby Europe on Wednesday 7th July 2021 at 11am Central European Time.
Octavian Morariu (President and IOC Member) and Florent Marty (CEO) presented to the media a new competition dedicated to European clubs. The floor was then opened for a Question & Answer session.
The Super Cup will be the first ever club competition organised by Rugby Europe, starting in September 2021. 8 clubs from 7 countries (Russia, Israel, Georgia, Portugal, Spain, Netherlands, Belgium) will be split in 2 conferences, the Eastern and the Western. Each club will play home and away fixtures in six rounds between September and December.
At the end of this group stage, the two top teams of each conference will qualify for the semi-finals in April 2022. The Final will take place in May 2022 on the field of the team with the best record in group phase.
One of the goals with this competition is to give to emerging clubs around Europe more visibility and competitiveness because they cannot be part of the Champions Cup and Challenge Cup. For Florent Marty's chief executive officer of Rugby Europe, « There was a gap between domestic competitions and national teams' programs for the players of these teams. Super Cup will provide to local talents an opportunity to play international matches. »
There was a selection process for the participants of the Super Cup. Performance on the pitch and criteria off the pitch were considered (quality of infrastructure and grass, attendance, and digital following of the teams). The participating clubs apply for 2 years.
Rugby Europe has already the ambition to extend Super Cup in the next years with a maximum of 16 teams. There is also a prospective for a Women's Super Cup, but it will depend on the experience and success of this Men's Super Cup.
Finally, the winner of the Super Cup could be, not after this edition, but in the future, play in the Challenge Cup the following season, said Florent Marty: « The European Professional Club Rugby is fully supportive with the initiative that the winner of Super Cup moves on to Challenge Cup for the following season. We have the ambition to have a link between EPCR and Rugby Europe. We are discussing about this possibility with EPCR, but nothing is done yet. »
As a reminder, « Rugby Europe is the governing body responsible for the promotion, development, administration and management of international competitions for the 48 member unions across Europe, under the authority of World Rugby » (it does not include the organisation of Six Nation or Champions Cup or Challenge Cup).
The Eastern Conference 
Georgia: The Black Lion
Israel: The Tel-Aviv Heat
Russia: Enisey-STM
Russia: Lokomotiv Penza
The Western Conference
Belgium: The Brussels Devils
Netherlands: The Delta
Portugal: The Lusitanos
Spain: The Castilla Y Leon Iberians
You can also watch this video: https://www.youtube.com/watch?v=q63qTWnEChg