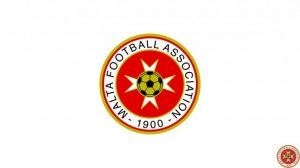 The Malta Football Association extends its congratulations to Sandro Micallef on his election as President of the Għaqda Ġurnalisti Sports (GħĠS) during the association's Annual General Meeting, held on Monday.
"On behalf of the Malta FA, I would like to congratulate Sandro Micallef on his election as the new president of the Malta Sports Journalists Association as well as the members who have been elected to the association's Executive Committee," Norman Darmanin Demajo, the Malta FA President, said.
"The Malta Sports Journalists Association represents the members of the sports media in our country, a sector that enjoys the full respect and support of the Malta FA.
"We believe that the relationship between the MFA and the Malta Sports Journalists Association has grown stronger over the past seven years and, going forward, it's our intention to further consolidate this rapport."